How Do I Track My TCS Logistics Tracking
Yes, you are at the right place. We are here to help you in tracking your couriers, parcels, orders, and consignments free of cost.
Enter your parcel, consignment, and shipment tracking number in our tracking tool.
Click On Track TCS Courier
You will be redirected to your TCS courier details.
TCS Tracking Number Format
CN: 112256732894
Where CN stands for Consignment Number
Where Can We Find Tracking Number On The Receipt?
TCS tracking consignment no. is found below QR code on the receipt.
TCS Customer Care
Helpline/UAN Number: (021)-111-123-456
Address: Headquarters, Iqbal Avenue Jinnah International Airport Karachi
Email: customercare@ tcs.com.pk
Official Website: https://www.tcsexpress.com
TCS Courier Online Tracking Through Easy Trackings.Com
Easy trackings is an online courier tracking system that provides easy shipment tracking. TCS express tracking also provides visa tracking and passport tracking services.
Company Details TCS Pakistan (THE COURIER SERVICE)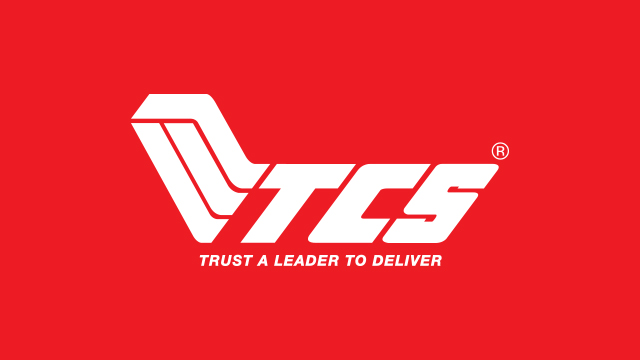 TCS  is one of the leading courier companies operating in Pakistan whose foundation was led by Khalid Awan in  1983. The head office of TCS is located in Karachi, Pakistan. It is not only operating in Pakistan alone but also working in many countries across the world. It has also established its own airline operations, has its own vehicles for delivery and couriers. It has an efficient online delivery tracking system also.
Tracking Options
You can track your package/ courier by multiple ways:
Tracking Through ID Number
TCS provides an opportunity to track your parcels through tracking no. You just have to enter your tracking code here or enter your consignment number in tracking apps available on the play store and you will get the details of your courier. The CN number is written on the receipt received at the time of booking shipment. The courier tracking number comprises of 10-12 digits written after CN for example:
TCS Visa Tracking
TCS also provides a platform for visa tracking. It acts as an interface between you and the embassy and provides visas for Malaysia, Belgium, Canada, Italy, Spain, and India. You can also track your visa application.
TCS Passport Tracking
TCS has been assigned machine-readable passports (MRPs) delivery services by the government
Tracking Through Email
Tracking through the mail is also a good option. Sending the courier tracking id to [email protected]  will help you to remain informed about your courier/ cargo tracking.
TCS Hazir Tracking
TCS has started a doorstep Hazir service in this difficult time which provides food, medicines, and bill payment services at the cost of Rs. 500 per service call. This service is currently available in Karachi only.
TCS Cargo Tracking
TCS cargo tracking helps track your cargo that carries heavyweight and large-volume shipments
Tracking By Name
Tracking through the name is not introduced yet
Tracking By Contact Number
Orders can also be traced by logging into the TCS account using your mobile number through the following link
https://www.tcsexpress.com/shipping
Tracking Via Sms
Offline courier tracking in Pakistan is achieved by sending reference number to +923332177168
Tracking By CNIC
TCS is yet to announce tracking by CNIC number
TCS International Tracking
TCS Express has upgraded its trade to an international level. It connects us to the global market and provides cost-effective, fast courier delivery through its efficient air express service.
Branch List
Branch
Contact Number
Email
Branch Address
Dubai
+971 600565651
Abdullah Saif Building, Umm Ramool, Rashidya, Dubai, UAE - 29575
London
+442088495600
1000 Great West Road, Brentford, Middlesex, London, UK - TW8 9HH
Karachi
+922138797432
+923169992205
[email protected]
Behind Ramada La Terrasse Restaurant, Near Jinnah International Airport, Airport Road, Karachi.
Lahore
04235755028, 03213220578, 03169992522
customercare@ tcs.com.pk.
Near Hijaz Hospital, Opp. Eden Towers, Sir Syed Road, Block D1, Gulberg III, Lahore,
Islamabad
051-4440487, 03169992766,
customercare@ tcs.com.pk.
Near Model Police Station, Industrial Area, I-9/3 Markaz, Islamabad,
Gujranwala
03216453914, (92-55) 111 123 456,
customercare@ tcs.com.pk.
Kangni Wala Bypass Opposite Jamia Arabia، Main Grand Trunk Rd, Qazi Town, Gujranwala, Punjab
Peshawer
03336607788, 091-9213967-69.
customercare@ tcs.com.pk.
Near Neelab CNG, Madina Town, Ring Road, Peshawar
Multan
03066502680, 03169992575
customercare@ tcs.com.pk.
TAREEN ROAD, NEAR KUTCHERY CHOWK, MULTAN
Check: Leopards Courier Tracking
How long does it take for TCS to deliver?
Clearing goods via customs usually takes 1 to 5 business days. However, some objects, especially those that are uncommon or valuable, are held by customs for a longer period of time.
Does TCS deliver on Sunday?
Yes they do have the facility to deliver your parcel on Sundays and holidays.