Enter your leopard courier tracking number/ id number in our track tool. Easy tracking is a platform that provides tracking of your leopard courier parcels, consignments, cargo, and shipments online.
Leopards Courier Tracking
Tracking By Id Number
Tracking information can be received by just entering your leopard courier id number in our track and trace tool.
Tracking By Mobile Number
Tracking using mobile numbers has not been introduced yet.
You can check JRS Tracking here.
Customer Care
Helpline number : (021) 111-300–786.
Email: [email protected]
Official Website: http://leopardscourier.com/pk/
Leopard Courier Branches And Their Contact Numbers Across Pakistan
BRANCHES
CONTACT NUMBERS
EMAIL
ADDRESS
Lahore
+9204235714810 +9204235759621
[email protected]
20-K Gullberg III, Lahore,
Karachi
+920214548041 +920214548042
[email protected]
19-F, Block 6, P.E.C.H.S. Karachi, Karachi,
Islamabad
051111-300-786
[email protected]
Leopards House, Opposite IJP, Metro Station

Faisalabad
+920418732162
[email protected]
37-W-1, Madina Town, Faisalabad
Gujranwala

+920554297620
[email protected]
Leopards Courier Services, Zonal Office, Opp Jamia Mohammadia Madrisa,
Near Three Star Ceramics Factory, Main GT Road
Rawalpindi
+920515500876 +920515504968
[email protected]
Leopards House, N-E 4, Behind Moti Mahal Cinema, Saddar, Rawalpindi
Multan
+920614511434 +920614511594
[email protected]
516- Railway Road, Near Chowk Aziz Hotel, Multan
Hyderabad
+920223821621
[email protected]
Leopards Courier Services, Zonal Office, A 232 B , Block C, Unit 2, Latifabad
Peshawar
091111-300-786
[email protected]
Leopards Courier Services, Zonal Office, Near Hino Showroom, Ring Road
Dubai
+9714600522527
[email protected]
Leopards Worldwide Express L.L.C Unit 3, Warehouse 21, Al Qusais Industrial Area 3, Dubai,UAE
United Kingdom
+442084326966
[email protected]
International House 24 Holborn Viaduct,
EC1A 2BN
About Leopard Courier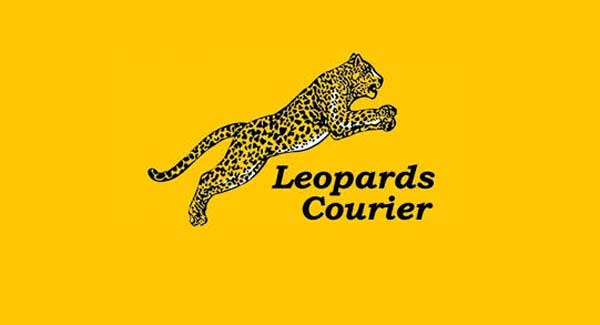 Leopard Courier is Pakistan's second-largest private courier firm, established in 1983 by Jehangir Shahid. It serves its consumers by opening more than 700 express centers throughout Pakistan and operating a nationwide network of more than 1500 sites. Leopard courier is not only working in Pakistan but is providing international services also. They are offering delivery services via land and air route.
In a time when even Pakistani businesses were struggling to survive, Mian Jehangir Shahid saw an opportunity. After moving to Karachi and working on various ventures in the 1970s, he found that many people's livelihood was hurt by Pakistan's economic downturn.
After working in the manufacturing industry, he realized that there is no correspondence between businesses because of a lack of secure and systematic courier and postal service. This led him to create his own company which specializes in delivering parcels and consignments quickly across different regions across the country – ultimately saving time for people who need it most!
Leopards Courier Services has been a rising star in the courier industry for over 25 years. They have grown from having only five destinations to maintaining thousands of locations across all corners of Pakistan and beyond with delivery vehicles, couriers who are known simply as Leopards due to their signature black uniforms worn on missions like they're stealthers.
The company also operates one Boing 737-300 aircraft. They also partnered with the e-commerce giant Alibaba recently when they brought down Daraz. pk alongside DHL's international division (DPD) into an acquisition that we now call "Leopard Global". This fleet provides warehousing services locally.
Check: TCS Tracking
Daraz.pk
The Leopard Courier Service has been a lifesaver for Daraz.pk and they are thankful they were there when there was an online shopping boom in Pakistan, playing their part in making sure that customers' orders get delivered on time with no issues at all! This partnership is going splendidly well since its inception two years ago – without Leopard Courier around it would have been near impossible to make such great strides forward as one of the leading e-commerce companies within Pakistan.
The Smart Hubs at LCS is a great way to speed up the delivery process for drop ship vendors. Drop ships can take days or even weeks, but with these hubs, you'll only have minutes before your products leave! They offer additional quality checks so no defective goods make it into our valuable customer's hands and they're always willing new business initiatives–the partnership between these two companies is just one example in which flexibility pays off tremendously (and makes good economic sense!).
Leopards Courier Pakistan Services
Cash On Delivery
Leopard is also offering cash on delivery service, which ensures that its customers get default-free products.
Mera Time Delivery
Through Mera time delivery, leopard customers can send their shipments according to their own terms and time.
Overland Services
For the delivery of heavyweight shipments and goods weighing more than 10kg, leopard is providing an economical solution in the form of an overland service. It ensures fast and secure delivery.
International Logistics
Leopard has also established its offices in the UK and UAE and provides international services at affordable prices.
Other Services
It is also providing other services like overnight delivery and e-fulfillment.
How can I track my Leopards Courier?
Easy tracking is a platform that provides tracking of your leopard courier parcels, consignments, cargo, and shipments online. Just enter your tracking number in our track and trace or visit the official leopard courier website.
How do you call a leopard Courier?
You can contact the leopard courier at their UAN number (021) 111-300–786..