Old Dominion Freight Line Customer Service
Old dominion freight line phone number/ tracking phone number: 1-800-235-5569
Email: [email protected]
Old dominion freight line headquarters: Thomasville, North Carolina, United States
Old Dominion Freight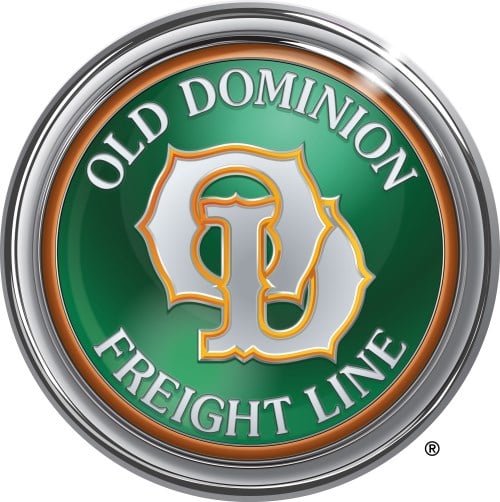 | | |
| --- | --- |
| Company status | Active |
| Company Type | LTL motor carrier public limited |
| Founded in | 1934 |
| Headquarters | Thomasville, North Carolina |
| Tractors | 9288 |
| Trailers | 22,500 |
| No. of Employees | 21,279 (2018) |
| Maintenance centers | 42 |
| Service centers | 248 |
| Service years | 87 years |
| Services | ground and air expedited transportation, supply chain consulting, transportation management, old dominion LTL trucking, truckload brokerage, container delivery and warehousing, and OD household services |
Check: Pitt Ohio Tracking
Branches
| | | |
| --- | --- | --- |
| Branch | Contact number | Address |
| Atlanta Ga | +1 404-363-0770 | 4271 Bowman Industrial Ct, Conley, GA 30288, United States |
| Austin Texas | +1 512-926-9691 | 6403 Decker Ln, Austin, TX 78724, United States |
| Ankeny | +1 515-266-7187 | 6925 SE Four Mile Dr, Ankeny, IA 50021, United States |
| Boston Ma | +1 978-452-1640 | 33 Silva Ln, Dracut, MA 01826, United States |
| Boonton | +1 973-334-8833 | 335 Wootton St, Boonton, NJ 07005, United States |
| Boise | +1 208-331-6611 | 1175 Lake Hazel Ln, Boise, ID 83705, United States |
| Columbus Ohio | +1 614-491-3903 | 2885 Alum Creek Dr, Columbus, OH 43207, United States |
| Chicago | (708) 594-3646 | 5500 W 47th St Chicago, IL 60638 |
| Colorado Springs | +1 719-382-6677 | 3440 Boychuck Ave, Colorado Springs, CO 80910, United States |
| Canada | +1 604-529-1202 | 1305 Kingsway Ave, Port Coquitlam, BC V3C 4W3, Canada |
| Dallas | +1 214-451-2440 | 3225 Duncanville Rd, Dallas, TX 75236, United States |
| Edison Nj | +1 732-248-9104 | 180 Talmadge Rd, Edison, NJ 08817, United States |
| Fort Worth Texas | +1 817-561-4583 | 4960 Martin St, Fort Worth, TX 76119, United States |
| Fresno Ca | +1 559-485-0387 | 4192 S Cedar Ave, Fresno, CA 93725, United States |
| Greensboro | +1 336-855-6990 | 4715 Evans-Town Rd, Greensboro, NC 27406, United States |
| Greenville Sc | +1 864-877-9817 | 631 Leonard Rd, Duncan, SC 29334, United States |
| Houston Tx | +1 281-449-0408 | 2755 Aldine Bender Rd, Houston, TX 77032, United States |
| Indianapolis | +1 317-481-8100 | 3915 W Morris St, Indianapolis, IN 46241, United States |
| Jersey City | +1 201-216-0060 | 55 Van Keuren Ave, Jersey City, NJ 07306, United States |
| Jacksonville Florida | +1 904-388-6567 | 720 Scotia Rd, Jacksonville, FL 32254, United States |
| Kansas City | +1 913-441-3710 | 2600 S 98 St, Edwardsville, KS 66111, United States |
| Las Vegas | +1 702-651-0064 | 4550 E Cheyenne Ave, Las Vegas, NV 89115, United States |
| Los Angeles | (323)7253400 | 1225 W. WASHINGTON BLVD. MONTEBELLO, CA 90640 |
| Laredo Tx | +1 956-722-3166 | 9010 Killam Industrial Blvd, Laredo, TX 78045, United States |
| Memphis | +1 901-346-3636 | 2098 Spirit of '76 Dr, Memphis, TN 38116, United States |
| Orlando | +1 407-852-5670 | 1001 Jetstream Dr, Orlando, FL 32824, United States |
| Omaha | +1 402-331-7394 | 10626 I St, Omaha, NE 68127, United States |
| Portland Oregon | +1 503-265-2030 | 146 N Gertz Rd, Portland, OR 97217, United States |
| Phoenix Arizona | +1 623-478-7120 | 135 S 79th Ave, Tolleson, AZ 85353, United States |
| Rialto | (909)8201141 | 2180 SOUTH WILLOW BLOOMINGTON, CA 92316 |
| San Diego | +1 858-450-6900 | 9850 Olson Dr Suite A, San Diego, CA 92121, United States |
| Thomasville Nc | +1 336-889-5000 | 500 Old Dominion Way, Thomasville, NC 27360, United States |
| Utah | +1 801-973-4666 | 2818 Parkway Blvd, West Valley City, UT 84119, United States |
| Winchester Va | +1 540-535-0683 | 280 McGhee Rd, Winchester, VA 22603, United States |
How do I track my package from Old Dominion?
Using the Easytrackings tracking service, you may keep track of Old Dominion shipment's status online. To track and trace the delivery status of your cargo, enter your courier tracking number above.
What does Old Dominion tracking number look like?
The tracking number format for the Old Dominion is normally 11 digits.