PBT Couriers Tracking - Track PBT Freight, Transport
Easy trackings is an automatic tracking system that helps you to track PBT Courier online. To get transport details, please enter your PBT Courier tracking number in our track and trace tool.
PBT (Peter Baker Transport) Customer Service
Contact Number: 0800 367 728
Email: [email protected]
Official Website: https://pbt.nz/
Delivery Time
Deliveries are currently taking up to 5 working days longer than normal within Auckland and up to 2 days longer through the rest of New Zealand.
About PBT (Peter Baker Transport)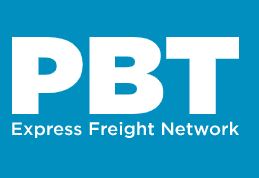 PBT's focus is to provide the best express freight network in New Zealand, with services that cover all of the island countries. Their comprehensive range includes courier packages and general cargo loads as well as ocean-freight containers from Kaitaia down through Bluff – making them one of those few companies who can deliver whatever you need across these vast distances.
That said though it doesn't stop at land-based transportation either; they also fly around plenty too if your order requires air transport both domestically within Aotearoa/New Zeeland, but also internationally if needed.
Check: Fastway Tracking Nz
With its nationwide network of 20 branches, PBT has full control over your couriering needs. They're able to cover every address in New Zealand with dedicated contractors and a team that operates out of these locations every day.
PBT Couriers Locations
Auckland
Auckland Airport 4 Percival Gull Place
Office Hours 8.00am-5.00pm Weekdays & 8.00am-10.00am Saturday
Contact Numbers: 09 256 9627
Wellington
10a Barnes Street, Seaview, Lower Hutt, Wellington
Office Hours 8.00am-5.30 pm Weekdays & 8.00am-11.00am Saturday
Contact Numbers 04 570 4140
Rotorua
71-75 Riri Street, Mangakakahi, Rotorua
Office Hours 8.00am-5.00pm Weekdays & 8.00am-10.00am Saturday
Contact Numbers 07 349 4588
Napier
9 Waitane Place, Onekawa, Napier
Office Hours 7.00am-6.00pm Weekdays & 8.00am-11.30am Saturday
Contact Numbers 06 843 1888
Timaru
26B Washdyke Flat Rd, Washdyke, Timaru
Office Hours 6.00 am-5.30 pm Weekdays 6.00 am-11.00 am Saturday
Contact Numbers 03 683 9040
Albany
Address: 20 Corinthian Drive, Albany, Auckland 0632, New Zealand
Phone: +64 800 367 728
Christchurch
Address: 11 William Lewis Drive, Sockburn, Christchurch 8042, New Zealand
Phone: +64 3-344 3550
Dunedin
Address: 19 Strathallan Street, South Dunedin, Dunedin 9012, New Zealand
Phone: +64 800 367 728
Hamilton
Address: 279 Kahikatea Drive, Frankton, Hamilton 3204, New Zealand
Phone: +64 7-846 8550
Invercargill
Address: Cnr Preston and Howarth Streets, Waikiwi, Invercargill 9810, New Zealand
Phone: +64 3-215 4387
Palmerston North
Address: 16 Downing Street, Takaro, Palmerston North 4412, New Zealand
Phone: +64 6-354 5980
Whangarei
Address: 13-17 Bougainville Street, Port Whangārei, Whangārei 0110, New Zealand
Phone: +64 9-430 6888
How do I track PBT?
Using the Easytrackings tracking service, you may keep track of PBT Shipment status online. To track and trace the delivery status of your cargo, enter your courier tracking number in our tracking tool.
How long does PBT take to deliver?
It takes 2 to 5 days to deliver your goods.