Xpressbees Surface Tracking
Easy tracking is an automatic courier tracking system that helps you track the current status of your xpressbees shipments online.
Xpressbess Courier Customer Care
Contact Number (Helpline) +91 (020) 4911 6100
Email: [email protected]
Official Website: https://www.xpressbees.com/
Xpressbess Logistics Courier Branches With Contact Numbers
The address and contact numbers may change. If you find any mistake, you can let us know about it with the new information. It will be updated within a day.
Xpressbees Branch City
Contact Number
Address
Headoffice Pune
+912049116100
Rajashree Business Park, Plot No 114, Survey No 338, Tadiwala Road, Nr. Sohrab Hall
Pune, Maharashtra 411001
Chennai
+912049116100
No 1, 14th Cross Street, Venkata Rathnam Nagar Extension, Adyar, Chennai - 600020, Near CS Colony, Indira Nagar
Delhi
+919871572122
C-44/4, Okhla Phase II, Okhla Industrial Area, New Delhi, Delhi 110020
Goa
+912049116100
Karaswada, Mapusa, Goa 403507
Jaipur
+912049116100
C-467, Acharya Kriplani Marg, Manvi Ji Ka Bagh, Fateh Tibba, Adarsh Nagar, Jaipur, Rajasthan 302004
Hyderabad
+917013515856
Block B, 8th Cross Road, Kondapur, Hyderabad - 500084, Sri Ramnaga
Agra
+915624301420
ace-2, Sri Nagar +915624301420Colony, Trans Yamuna Colony, Agra, Uttar Pradesh 282006
Aurangabad
+912049116100
XpressBees Main Office, Mina Function hall, City Chowk, Aurangabad, Maharashtra 431001
Bangalore
+918453123455
Subbanna Extension, Kadugodi, Bengaluru, Karnataka 560067
Indore
+912049116100
19 A 452011, Anurag Nagar, Indore, Madhya Pradesh 452008
Raipur
+912049116100
Raipur Ho, Raipur-Chhattisgarh - 492001, Near Shiv Mandir, Paras Nagar
Jammu
+912049116100
Bathindi main road , Jammu
Ernakulum (Kochi)
+912049116100
Vyttila, Janatha Road Line no 21, Ernakulam, Kochi, Kerala 682019
Lucknow
+912049116100
Anshok Marg , Main Road , Lucknow
Nagpur
+912049116100
Mohan Nagar, Nagpur, Maharashtra 440001
Patna
+917250168009
Kankarbagh, Patna - 800020, Near Kumhrar
About the Company Xpressbee (Busybees Logistics Solutions Pvt Ltd.)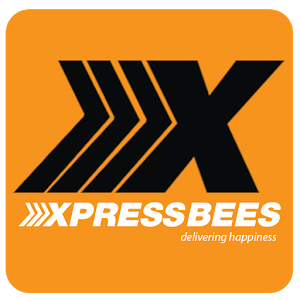 Xpressbees is one of the best e-commerce solution courier companies, providing reliable and efficient logistics solutions to their partners and other consumers.
They have an extensive network across India with a strong technology platform. Their management system makes them one of the most trusted logistics solutions providers in India. Xpressbees Logistics is delivering an estimated 60000+ deliveries daily.
They are the fastest-growing express logistics service provider in India specializing in end-to-end supply chain management. This isn't simply a corporate brand development cliché for them; it's the truth. It's the one they're most proud of. On a year-over-year basis, their income has increased by about 100% since its beginning. With a distribution network that penetrates 2000+ towns and cities across the country, xpressbees have swiftly emerged as trusted partners for eCommerce companies like Amazon or Google locally sourcing from thousands of locations nationwide without any additional transportation cost - helping them maintain high-quality standards while cutting down their delivery time by more than half!
Catering to end-to-end supply chain solutions such as B2B Xpress(business only) & Cross Border Shipping services which come at an edge when compared with competitors' offerings due to their ability to deliver goods within 24 hours.
Other services provided by xpressbees are express cargo, cross-border logistics i-e international shipping, and fulfillment services through their well-planned fulfillment centers across the country. The company is owned by Mr. Amitava Saha and Mr. Supam Maheshwari.
B2C Xpress
E-commerce leaders with decades of experience in marketing and customer satisfaction have combined to make the most efficient product delivery on Earth. In addition, they understand all too well how important it is for a business's success that their customers come back more often than not because they always get great service from start to finish!
B2B Xpress
XpressBees is the one-stop shop for all your supply chain ingenuity.
XPRESS BEES' specialists in innovative logistics solutions will provide you with custom-designed, high-impact programs that streamline and optimize every aspect of distribution from start to finish--from picking & delivery right down to inventory management!
Cross-border Logistics
XpressBees is changing the way people do business by bridging international borders. They are India's first cross-border logistics company, and our focus has always been on making your life easier! The goods you need to be transported? No problem - they've got it covered for any situation at hand with seamless door-to-door service that will get them delivered right when they're needed most.
What is XpressBees?
Xpressbees is a courier and logistics company with an extensive network in India. It is a specialist in e-commerce solutions with fast logistics services. They are providing one of the best services and have an average of delivering 60000+ shipments in a day.
How do I contact XpressBees?
You contact the xpressbees logistics by dialing their customer care number i-e +912049116100
What is courier AWB number?
Airway bill (AWB) is a document that provides detailed information about a shipment when goods are shipped internationally by air. AWB number is the tracking number of such shipments present on the AWB document.
Who owns Xpressbees?
Xpressbees logistics courier is owned by Mr. Amitava Saha and Mr. Supam Maheshwari
How do I track my order from XpressBees ?
To track your xpressbees logistics follow the steps
1. Open the official website https://www.xpressbees.com/ and click on track shipment
2. Enter your xpressbees tracking number in the tracking tool
You will get all the information regarding your shipment