GMS Worldwide Express Customer Care
Phone number: 08026941251
Contact Email: [email protected]
Corporate Office Address: 189/1, 6th Cross, 3rd Main, Chamrajpet BANGALORE – 560018, Karnataka
Tracking Number Format
The numeric code comprising of nine digits (alternative formats may be present) is located on the top right corner of the receipt, just below the barcode. It is prominently displayed within a designated section titled "Consignment note."
Check: Velex Courier Tracking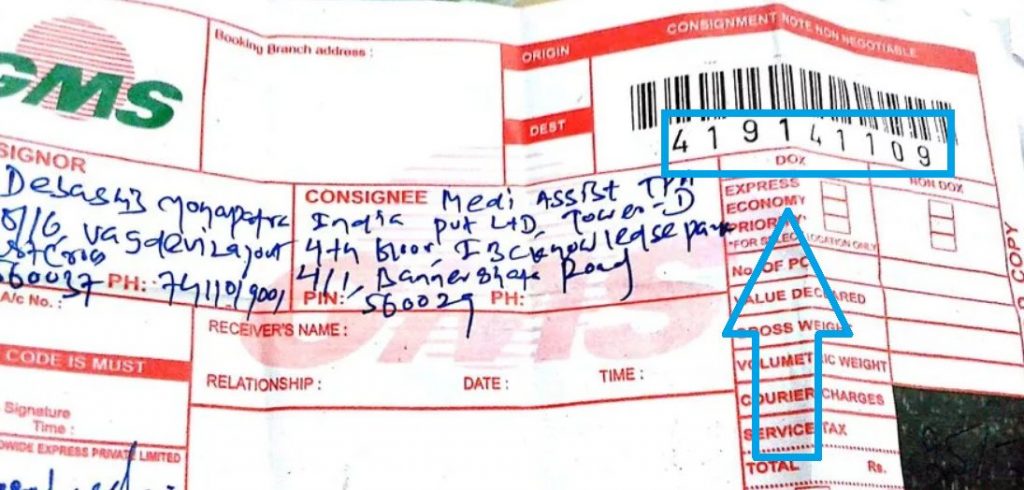 Services
GMS Worldwide offers its services in India and globally.
The following are some of their services:
TO PAY
The end recipients of the consignment from our clients are required to pay courier costs at the point of delivery. Alongside the primary courier fees, a minimal additional charge is levied. This extra charge is often referred to as on-delivery payment charge.
COD
Our organization provides a pay on delivery service. This is a payment method where the customers' clients, who are the consignment recipients, buy items and then make payment upon receipt at the final location. In order to facilitate this collection process for the clients, a minor fee is imposed for managing the cash. This minor fee is commonly known as pay on delivery charges.
Premium
The main key points of the services are:
Day-Definitive Deliveries Committed
Money-Back-Guarantee
Delivery by a dedicated group of people
Premium packaging choices are provided, as well as service to important cities.
Service provided at a reasonable cost.
Up to 3 kilograms of service are provided.
On the website, there is information on delivery.
About GMS Wordwide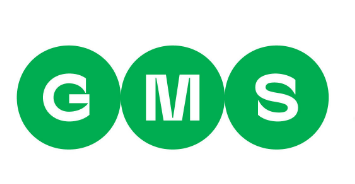 GMS Worldwide Express Pvt Ltd stands as one of the top express distribution firms in the nation. The company, with its roots in Bangalore and established in 2006, boasts a broad distribution network located strategically across the country. GMS ensures nationwide reach, offering a spectrum of services encompassing quick, time-bound delivery of documents, small packages, and the shipment of larger packages via terrestrial and aerial routes at cost-effective rates.
One of GMS's notable services, the GMS Gold package, guarantees time-specific delivery of small parcels and documents, also promising a refund if the committed delivery time isn't met. The advanced technological infrastructure of GMS provides real-time tracking and digital data exchange with its customers.
With their services extended to over 3500 locales within India, GMS maintains an impressive network structure. This includes 4 zonal offices, 5 regional headquarters, 106 owned branches, and a considerable franchisee count of over 1200. As a courier and cargo service provider, both domestically and internationally, GMS commands a significant presence in the sector. It operates under the guidance of a board of directors and an experienced senior management team, striving to lead in the express industry both in India and globally.
How do I track my GMS Courier?
You can track your order via GMS Courier official website.
You can track your order by putting your tracking number into our above tracking tool as well.
How long does it take for GMS Courier to deliver?
They deliver your shipment within 3 to 5 working days. For long-distance deliveries, it may take longer.
Does GMS deliver on Sunday, or holiday?
Delivery can be on any day other than Sunday, or holiday.
Branches list
| | | | |
| --- | --- | --- | --- |
| City | Contact Numbers | Emails | Address |
| Ahmedabad | 07940069655 07940069654 | [email protected] | A/2, Vasupujya Chambers, B/H Navdeep Building, Near Income Tax Circle Ashram Road, Ahmedabad, Gujarat, India - 380014 |
| Bangalore | 08026941250 08026941259 | [email protected] | No. 189/1, 3rd Main, 6th Cross, Chamrajpet, Bangalore, Karnataka, India - 560018 |
| Mumbai | 02265613870 | [email protected] | Mumbai, Maharashtra, India - 400099 |
| New Delhi | 09818646144 09210000263 | [email protected] | No. F -139, Mayapuri Indl Area, Phase -2, New Delhi, Delhi, India - 110064 |
| Secunderabad | 9246572350 04040024493 | [email protected] | No. 2-11-30, Plot No. 04, Paigh Colony, S.P.Road, Secunderabad, Telangana, India - 500003 |