UMAC Express Cargo Customer Service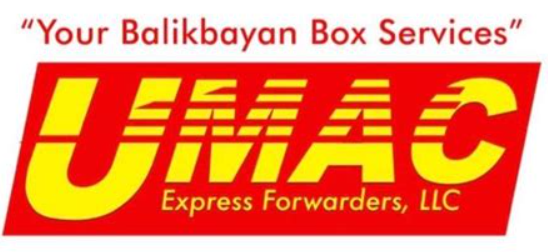 Contact Phone number: +632 – 9414212
Email: [email protected]
Main Office Address: No. 130 (Old #181) Ipil St. Cor. Ipil Ext. Marikina Heights, Marikina City
UMAC Tracking Number Format
The ability to monitor your package exists through the utilization of a Box Number. This reference comprises 8 to 10 mixed letters and numbers, as notated on your proof of transaction. There might be variations in the formats too. This document is handed to you by the service provider when you entrusted your parcel to them. For more clarity, kindly refer to the accompanying image beneath this text.

Hamburg Sud Container Tracking
Services
Their everyday dedication is to handle and deliver balikbayan boxes in a safe, secure, and timely manner, as well as to be the most reliable delivery relationship between all Filipinos living abroad and their family members in the Philippines.
They offer their services in the country and globally. They are aware of their consumers' various requirements.
The following are some of their services:
Freight Forwarding to the Philippines from Door to Door
Consolidation and storage services all around the world
Multimodal Transportation Capability (Sea, Air, and Surface)
Domestic transportation done in-house assures delivery safety and efficiency.
About UMAC Express Cargo
UMAC stands as a prominent player in the transportation management sector of the Philippines. Established in 1988, the company initially made waves as a trailblazer in the freight forwarding industry under the name "Forex Cargo." However, in 2003, following the unfortunate death of the head of its forex operations, the company underwent rebranding and emerged as UMAC Forwarder Express, Inc.
Having accumulated nearly two decades of industry experience, the company operates efficiently, powered by a team of highly competent professionals. They manage and facilitate the delivery of goods from 14 different countries to the Philippines.
UMAC boasts in-depth expertise in packaging and shipping, providing services to various countries, including but not limited to the United States, Europe, and Canada.
To use the service, customers must deliver their purchases to the nearest UMAC facility. Here, the company meticulously packages the item for shipment and ensures prompt delivery to the specified location in the Philippines within the agreed timeframe.
Additionally, UMAC offers a more seamless international shopping experience by allowing purchases requiring international credit card payments. After making these purchases, UMAC transports the items to their warehouses and coordinates delivery. Please note that the company levies an additional fee for this service.
How can I track my UMAC Express Cargo?
You can track your order via UMAC Express Cargo official website.
You can track your order by putting your tracking number into our above tracking tool as well.
How long does it take for UMAC Express Cargo to deliver?
They deliver your goods and consignments within 1 to 3 weeks. For long-distance deliveries, it may take longer.