Enter the Star Track Tracking number in the below field to get the delivery status of your parcels, items, freight, packages online.
StarTrack Express Customer Care
Phone number: 13 2345
Email ID: [email protected]
Head Office Address: 140 Sharps Rd, Tullamarine VIC 3043
Star Track Tracking Number Format – What does StarTrack tracking number look like?
The most common number format is the combination of 10 to 12 numeric and characters and is written on the receipt below the bar code. The receipt was given to you by the franchise at the time of collection of your package.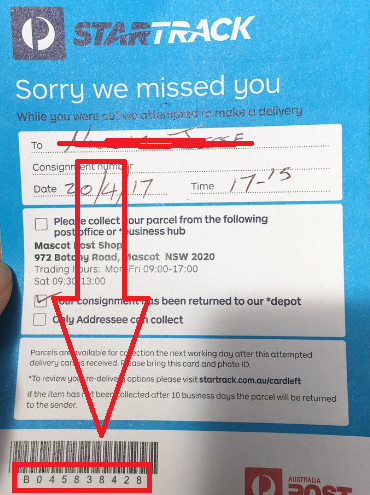 About Star Track Express

StarTrack is a well-known logistics and freight forwarding company with a worldwide network. As a result, the organization can assist you with mailing your packages to over 190 countries. The firm began as a multigroup distribution channel in Dee Why, Sydney, in 1974. The company was created by Greg Poche, but in 1982 it changed its name to Discount Freight Express.
Check Australia Post Tracking
Their unique air-freighter service agreement with Qantas Freight gives them preferential access to dedicated Qantas freighter planes for domestic deliveries. This implies more certainty of uplift and higher capacity on all Qantas-flew routes, ensuring that your items reach your consumers more reliably. Their partnership with Qantas Freight gives their clients access to an unrivaled local aviation network while also linking deliveries to the rest of the globe thanks to the worldwide reach of two renowned Australian companies. Since July 2016, Qantas Freight has been operating a specialized fleet of six aircraft for Australia Post and StarTrack.
It now has over 55 warehouses and local delivery agencies with their own headquarters. However, in 2014, the firm underwent a rebranding and became a division of Australia Post. At the time, StarTrack changed its name to Star Track Courier and took over responsibility for Australia's postal system's "Messenger Post Couriers." Furthermore, the firm has made a deal with Qantas Freight to utilize its planes for domestic air logistics deliveries. StarTrack is always working to improve and expand capacity on Qantas-flew routes for the benefit of most consumers. Not only that, but you can also use the Star Track Tracking mechanism to track the progress of your packages online.
How can I track my Star Track order?
You can track your order via Star Track official website.
You can track your order by putting your tracking number into our above tracking tool as well.
How long does StarTrack Express take?
It depends on the option you pick; for example, if you select "quick help," the product will be delivered to you in 1–2 hours. The express service takes 1.5 to 3 hours, while the ordinary service takes up to 3-5 hours.
Does StarTrack use Australia Post?
Since StarTrack is now a part of Australia Post, we employ both fleets to guarantee deliveries exceed customer expectations.