Easy trackings is an online tracking system that helps you know the status of your swiss post air and cargo tracking, consignments, orders, parcel online. You can get details of your courier by entering your swiss post tracking number in our track and trace tool.
Swiss Post Tracking Number Format
There are different formats for different parcels and letters
Domestic Parcels: 99.00.123456.12345678
Domestic Letters: 98.00.123456.12345678
International Letters: RY123**CH
International Parcels: CE123**CH
Domestic Courier: 97.00.123456.12345678
International Courier: TT123**CH
Domestic Palettes (Letters, catalogs): 91.02.1234.12.123456
Swiss Post Customer Service
Contact number: 00 41 848 888 888
Email: [email protected]
Swiss Post Office Address: Post CH Network Ltd Swiss Post Contact Center Wankdorfallee 4 3030 Bern
Official website: https://www.post.ch/en/
Swiss Post Prices/Rates
You can calculate the prices of your shipments from their official website through the link given below:
https://service.post.ch/vsc/info
Swiss Post Uk
Address: 200 Grays Inn Rd, London WC1X 8XZ, UK
Swiss Post also delivers parcels to the united kingdom. For information regarding parcels being sent to the UK visit their official website.
Company Details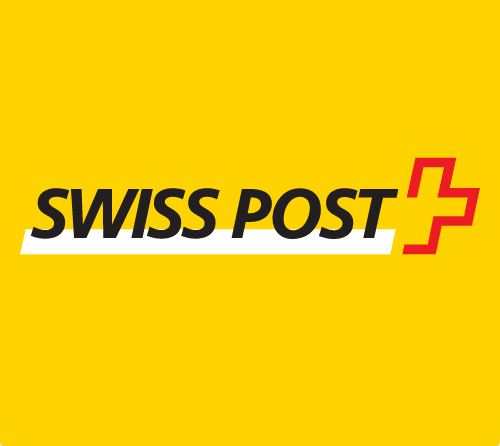 | | |
| --- | --- |
| Company Type | Public limited |
| Company status | Active |
| Founded in | 1849 |
| Service years | 172 |
| Headquarters | Bern, Switzerland |
| No.of employees | 62,341 |
| Service | Postal services. It delivers letters and packages, as well as offers courier transport and logistics services. |
Swiss Post Office Delivery Times
9 a.m. – 12 noon (Mon-Sat)
11 a.m. – 2 p.m. (Mon-Fri)
12 noon – 5 p.m. (Mon-Fri)
4.30 p.m. – 9 p.m. (Mon-Fri)
4.30 p.m. – 6 p.m. (Mon-Fri)
5.30 p.m. – 7 p.m. (Mon-Fri)
6.30 p.m. – 8 p.m. (Mon-Fri)
7.30 p.m. – 9 p.m. (Mon-Fri)
Check: Hong Kong Post Tracking
What is Swiss Post tracking?
Using the Easytrackings tracking service, you may keep track of Swiss Post status online. To track and trace the delivery status of your cargo, enter your courier tracking number above.
How long does Swiss Post take to get to us?
"Price zones urgent service," "urgent documents service," "international priority letter or economy letter service," and "price zones priority or economy service" are among Swiss Post's international services. Most large cities in a country have a usual delivery period of roughly 1 to 30 working days.