EDI Express Freight Tracking System
EDI Express Inc Company Details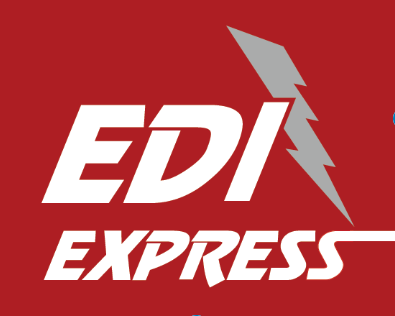 EDI EXPRESS is an innovative team that offers nothing but the best when you need LTL solutions across country borders - no matter if one state touches another or not at all; because every mile counts.
EDI Express, founded in 1994 by two trucking industry veterans with a deep understanding of what it takes to get your load from point A to B safely and on time. Our unparalleled commitment has made us both coast-to-coast leaders for less than full vehicle load transportation services!
EDI Express is proud to be expanding its reach from the New York/New Jersey area, all across America. We've seen this growth come with an awesome responsibility; we need our employees' help for it! With training and new machinery, EDI has created a work environment where teamwork reigns supreme as well as employee satisfaction.
Check: Holland Freight Tracking
EDI Express offers a service that can get your goods from California to the East Coast in 3 days instead of 5-10; they do this at no extra cost. Other companies charge premium rates for expedited services like these and there's always an anxiety about whether or not you'll be receiving what was promised when using such an option, but ED is different! They give complete transparency on pricing with all charges clearly listed out right before they start their work.
EDI Express is the most cost-effective way to ship your goods. JIT (Just In Time) service will get raw materials and supplies from their furthest vendors, reducing inventory cycles with every shipment while also cutting down on production downtime during transport.
EDI Express has some of the fastest transit times in the industry. But if you need your shipment to be delivered by a particular date, consider their Guaranteed Delivery Service for an additional cost that ensures timely delivery! They are confident they can help on most time-sensitive shipments with this service and waive freight charges in case it doesn't reach the receiver in the required time span.
| | |
| --- | --- |
| Company status | Active |
| Company shares | Private limited |
| Founded in | July 1994 |
| Headquarters | Torrance CA |
| No. of employees | 101-250 |
| Service years | 27 years |
| Services | Transportation and delivery services |
EDI Express Customer Service
EDI Express phone number: (800) 365-0100
Email: [email protected]
Official website: https://ediexpressinc.com/
Terminals
| | | |
| --- | --- | --- |
| Branch | Contact number | Address |
| Torrance ca | +1 800-365-0100 | 2303 W 190th St, Torrance, CA 90504, United States |
| NJ | +1 800-365-0100 | 821 St Georges Ave, Avenel, NJ 07001, United States |
| Compton ca | +1 800-365-0100 | 19021 S Reyes Ave, Compton, CA 90221, United States |
| Dallas tx | _ | _ |
| Miami | +1 305-637-1450 | 3550 NW 33rd St, Miami, FL 33142, United States |
| Lakeland | (863) 701-9040 | 3919 Air Park Dr. Ste 32 Lakeland, FL 33811 |
How do I track my EDI Express?
Using the Easytrackings tracking service, you may keep track of EDI Express Shipments status online. To track and trace the delivery status of your cargo, enter your courier tracking number above.