Swire Shipping Customer Support
Contact Phone number: +65 6603 9400
Contact Email: [email protected]
Head Office: Swire Shipping Pte. Ltd. 300 Beach Road. #27-01, the Concourse, Singapore 199555
Swire Shipping Container Tracking Number Format
You can track your order with a Bill of Lading (BOL) number. The most common number format is the combination of alphanumeric 11 characters. The number is sent to you via email or it is written on the receipt which was given to you by the franchise at the time of collection of your package. Some other common formats may exist as well.
e.g. JSSU1234567
About Swire Shipping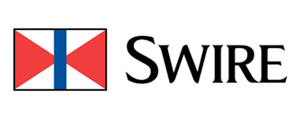 Swire Shipping has been providing chain supply and transportation services for clients all over the globe for almost 150 years. To ensure that their services are of high quality, they develop creative and long-lasting procedures that benefit the buyers, their businesses, and their lives. With the founding of "The China Navigation Company" on the Yangtze River's banks in 1872, it all started. The China Navigation Company offered the registered trademark Swire shipping for all of its liner shipping services.
Check EQuick Tracking
Due to their high-quality services, the firm grew over time and eventually became a frontrunner in the old logistics sector of the Asia/Pacific region. The China Navigation Company's name has recently been changed by Swire Shipping Pte, Ltd. Today, the organization has created a network of 400 ports across Asia and the Pacific, which is considered a substantial network. Furthermore, this large shipping company's purpose is to ease transactions all across the globe. As a result, the corporation has up to 30 offices as well as 36 vessels that it owns and operates. Nonetheless, they can't overlook the 2,600 staff who works around the clock to ensure the satisfaction of their consumers.
Swire Shipping launched the MV Aotearoa Chief, a specialized self-discharging cement carrier, in 2016 with New Zealand's Golden Bay Cement. She is charged with transporting roughly 13 million metric tons throughout the course of her 20-year lease off the coast of New Zealand.
On her 135th journey into Auckland in September 2019, she surpassed the milestone of hauling one million tonnes of cement—the equivalent of 40,000 truckloads. She had just been in service for 30 months when this happened. She has made over 365 port calls throughout this time. She finished her five-year survey in Devonport, Auckland, in January 2021.
The firm provides ocean freight, break-bulk, linear shipping, inland transportation, warehousing, and end-to-end logistics as part of its services. Without a doubt, you may employ Swire Shipping for the aforementioned services. Furthermore, the firm invests in obtaining the most up-to-date technological assistance in order to provide customers with a more agile, enriching, and long-lasting logistical experience.
How can I track my Swire order?
You can track your order via Swire Shipping official website.
You can track your order by putting your tracking number into our above tracking tool as well.
Is it possible to cancel my Swire Shipping booking?
Swire Shipping bookings cannot be canceled online at this time. You may do so by contacting the official website's customer service or visiting Swire Shipping's local reps.