Day and Ross Inc. Customer Service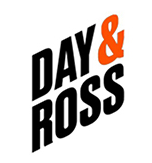 Telephone Number: 1-866-DAY-ROSS (1-866-329-7677)
Contact E-mail ID: [email protected]
Main Office Address: 398 Main Street, Hartland, NB E7P 1C6
Day and Rose Tracking Number Format
The status of your order can be monitored using the Shipping ID or Reference ID, which is typically made up of 10 alphanumeric characters (though there can be variations). This ID is provided on the acknowledgment slip handed to you by the service center when your package was dropped off. To understand better, kindly refer to the image provided below.

Branches
By clicking on the link given below, you check any branch of the company.
https://dayross.com/terminal-locations
About Day and Ross
Beginning as a single-truck operation in the 1950s transporting potatoes, Day & Ross has grown into one of the leading logistics firms in Canada, operating thousands of trucks. This expansion was significantly fueled after becoming a wholly-owned subsidiary of McCain Foods Limited in 1966. The company's growth trajectory includes the acquisition of various North American companies such as Sameday Worldwide in 1992, REI in 2017, Stonehammer Transport Inc. in 2018, as well as A & S Kinard and Buckler Transport in 2019. Since 2007, they have relied on R+L Carriers as their trusted partner for Less Than Truckload (LTL) and Truckload (TL) services in the United States, enabling them to broaden their service area.
As a key player in cross-border and LTL/TL transportation, Day & Ross offers an extensive suite of transport and logistics services across North America, supported by more than 8,000 employees, drivers, and independent contractors
How can I track my Day and Ross order?
You can track your order via Day and Ross official website.
You can track your order by putting your tracking number into our above tracking tool as well.
How long does it take for Day and Ross to deliver?
They deliver your goods and consignments within 6 working days. For long-distance deliveries, it may take longer. You can calculate your transit times by clicking on the link given below.
https://dayross.com/en/transit-times-calculator
Does Day and Ross deliver on Sunday, or holiday?
Delivery can be on any day other than Sunday, or holiday.