Canada Post (XpressPost USA) Tracking Number Example
It comprises a combination of 13 alphabetic and numeric characters e.g AA 000 000 000 AA in which it starts with 2 alphabetic characters followed by 9 digits and then it ends with 2 alphabetic characters again.
Canada Post Customer Service
Phone number: 1-866-607-6301
Outside Canada: 416-979-3033
Address: PO BOX 90022 2701 RIVERSIDE DRIVE OTTAWA ON K1V 1J8
Official website: https://www.canadapost-postescanada.ca/cpc/en/home.page
Email: For any queries, you can visit the support section on their website as they don't maintain an official email address due to the high level of inquiries.
Check: Intelcom Tracking
Canada Post Office List
Branch
Contact number
Address
Brampton
1-866-607-6301
Shoppers Drug Mart 136910970 Airport Road
Brampton Ontario
L6R 0E0
Barrie
1-866-607-6301
BARRIE STN MAIN
150 COLLIER ST
BARRIE ON L4M 1G0
Brantford
1-866-607-6301
58 Dalhousie St
Brantford, ON N3T 2J0
Burlington
1-866-607-6301
Bridgewater Residences - East Tower 2060 Lakeshore Rd, Unit 107 Burlington, ON L7R 0G2
Burnaby
1-866-607-6301
Bainbridge Mart
2844 Bainbridge Ave
Central Burnaby
Burnaby British Columbia
V5A 3W0
For Mcmurray
1-866-607-6301
FORT MCMURRAY MAIN PO
250 MACKAY CRES
FORT MCMURRAY AB T9H 0T0
Fredericton
1-866-607-6301
FREDERICTON STN A
570 QUEEN ST
FREDERICTON NB E3B 1B0
Halifax
1-866-607-6301
HALIFAX CSC 6175 ALMON ST HALIFAX NS B3K 5N0
Hamilton
1-866-607-6301
SHOPPERS DRUG MART #1046 991 KING ST W HAMILTON ON L8S 1B0
Kanata
1-866-607-6301
SHOPPERS DRUG MART #0909 5 - 499 TERRY FOX DR KANATA ON K2T 1H0
Kingston
1-866-607-6301
KINGSTON PO 120 CLARENCE ST KINGSTON ON K7L 0A0
Kitchener
1-866-607-6301
70 Trillium Dr, Kitchener, ON N2E 2L6, Canada
Kelowna
1-866-607-6301
GASTON PO 530 GASTON AVE KELOWNA BC V1Y 7G0
Kamloops
1-866-607-6301
KAMLOOPS PO 217 SEYMOUR ST KAMLOOPS BC V2C 2G0
Kenmount Road
1-866-607-6301
98 Kenmount Rd, St. John's, NL A1B 3T3, Canada
Kemptville
1-866-607-6301
KEMPTVILLE PO
9 RUBEN ST
KEMPTVILLE ON K0G 1J0
Kingsway
1-866-607-6301
SHOPPERS DRUG MART #0317 1 KINGSWAY GARDEN MALL # 192
EDMONTON AB T5G 3B0
Kensington
1-866-607-6301
SHOPPERS DRUG MART #0385 1436 KENSINGTON RD NW CALGARY AB T2N 3R0
Mississauga
1-866-607-6301
MISSISSAUGA SQUARE ONEm100 CITY CENTRE DR MISSISSAUGA ON L5B 2B0
Milton
1-866-607-6301
MILTON STN MAIN RETAIL 8490 LAWSON ROAD MILTON ON L9T 0A0
Markham
1-866-607-6301
SHOPPERS DRUG MART #1219 7700 MARKHAM RD
MARKHAM ON L3S 4S0
Nanaimo
1-866-607-6301
NANAIMO PO 1847 EAST WELLINGTON RD NANAIMO BC V9S 0A0
Newmarket
1-866-607-6301
NEWMARKET STN MAIN 120 MULOCK DRIVE UNIT #3
NEWMARKET ON L3Y 3N0
Northbay
1-866-607-6301
NORTH BAY MAIN PO 101 WORTHINGTON ST E NORTH BAY ON P1B 0B0
Oragneville
1-866-607-6301
SHOPPERS DRUG MART #0703 F-150 FIRST ST ORANGEVILLE ON L9W 3S0
Oakville
1-866-607-6301
LAKESHORE WEST P.O 146 LAKSHORE WEST OAKVILLE ON L6K 1E0
Queens Quay
1-866-607-6301
SHOPPERS DRUG MART #1321 390 QUEENS QUAY W
TORONTO ON M5V 3A0
Quesnel
1-866-607-6301
QUESNEL STN MAIN 346 REID ST QUESNEL BC V2J 0A0
Queensway
1-866-607-6301
SHOPPERS DRUG MART #0865 125 THE QUEENSWAY
ETOBICOKE ON M8Y 1H0
Quispamsis
1-866-607-6301
175 old hampton road, Quispamsis, NB E2E 1B0, Canada
Toronto
1-866-607-6301
220 Yonge St, Toronto, ON M5B 2H0, Canada
Ubc
1-866-607-6301
5754 University Boulevard Vancouver, BC V6T 1K0 UBC
Vancouver
1-866-607-6301
5754 University Boulevard Vancouver, BC V6T 1K0 UBC
Victoria
1-866-607-6301
VICTORIA MAIN PO 709 YATES ST VICTORIA BC V8W 1L0
Vernon
1-866-607-6301
VERNON STN MAIN 3101 32ND AVE VERNON BC V1T 0A0
Vaudereuil
1-866-607-6301
BP VAUDREUIL-DORION 3 - 401 BOUL. HARWOOD
VAUDREUIL-DORION QC J7V 0A0
Vaughan
1-866-607-6301
SHOPPERS DRUG MART #0746 9200 WESTON RD VAUGHAN ON L4H 2P0
Whitby
1-866-607-6301
SHOPPERS DRUG MART #1167 3100 GARDEN STREET WHITBY ON L1R 2G0
Wasaga Beach
1-866-607-6301
WASAGA BEACH PO 818 MOSLEY ST WASAGA BEACH ON L9Z 0A0
Waterdown
1-866-607-6301
WATERDOWN PO 17 MAIN ST N WATERDOWN ON L0R 2H0
Winnipeg
1-866-607-6301
WINNIPEG C.R.O 1000 - 266 GRAHAM AVE WINNIPEG MB R3C 0A0
Canada Post Company Details
They care deeply about our clients, workers, and the communities they serve. Innovation in business, quality in customer service, and honesty and respect in their activities are all driving forces for them. They are Canada's most popular parcel delivery service.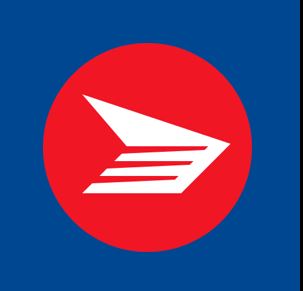 Company status
Active
Type
Private company
Founded on
1st july 1867
Headquarters
2701 Riverside Drive
Ottawa, Ontario K1A 0B1
No. of employees
64,000
Service years
154
Services
stamps, letters, mailing and shipping supplies, parcel delivery, and passport services.
Canada Post Cost/Shipping Rates
You can calculate the rate of your parcel by entering your parcel details in the link given below :
https://www.canadapost-postescanada.ca/information/app/far/business/findARate?execution=e1s1
For calculating rates of letters and documents click the link given below:
https://www.canadapost-postescanada.ca/information/app/far/business/farLetter?execution=e3s1
Canada Post International Tracking
International delivery of parcels available
For international delivery of parcels, air and surface services are available
It offers overnight delivery services to the US with a maximum weight of 30 kg allowed and more than 220 countries in 2–3 business days.
Postal Code List
POSTAL CODE
AREA
M3A
North York
(Parkwoods)
M4A
North York
(Victoria Village)
M5A
Downtown Toronto
(Regent Park / Harbourfront)
M6A
North York
(Lawrence Manor / Lawrence Heights)
M7A
Queen's Park
(Ontario Provincial Government)
M9A
Etobicoke
(Islington Avenue)
M1B
Scarborough
(Malvern / Rouge)
M3B
North York
(Don Mills)
North
M4B
East York
(Parkview Hill / Woodbine Gardens)
M5B
Downtown Toronto
(Garden District, Ryerson)
M6B
North York
(Glencairn)
M9B
Etobicoke
(West Deane Park / Princess Gardens / Martin Grove / Islington / Cloverdale)
M1C
Scarborough
(Rouge Hill / Port Union / Highland Creek)
M3C
North York
(Don Mills)
South
(Flemingdon Park)
M4C
East York
(Woodbine Heights)
M5C
Downtown Toronto
(St. James Town)
M6C
York
(Humewood-Cedarvale)
M9C
Etobicoke
(Eringate / Bloordale Gardens / Old Burnhamthorpe / Markland Wood)
M1E
Scarborough
(Guildwood / Morningside / West Hill)
M4E
East Toronto
(The Beaches)
M5E
Downtown Toronto
(Berczy Park)
M6E
York
(Caledonia-Fairbanks)
M1G
Scarborough
(Woburn)
M4G
East York
(Leaside)
M5G
Downtown Toronto
(Central Bay Street)
M6G
Downtown Toronto
(Christie)
M1H
Scarborough
(Cedarbrae)
M2H
North York
(Hillcrest Village)
M3H
North York
(Bathurst Manor / Wilson Heights / Downsview North)
M4H
East York
(Thorncliffe Park)
M5H
Downtown Toronto
(Richmond / Adelaide / King)
M6H
West Toronto
(Dufferin / Dovercourt Village)
M1J
Scarborough
(Scarborough Village)
M2J
North York
(Fairview / Henry Farm / Oriole)
M3J
North York
(Northwood Park / York University)
M4J
East York
East Toronto
(The Danforth
East)
M5J
Downtown Toronto
(Harbourfront East / Union Station / Toronto Islands)
M6J
West Toronto
(Little Portugal / Trinity)
M1K
Scarborough
(Kennedy Park / Ionview / East Birchmount Park)
M2K
North York
(Bayview Village)
M3K
North York
(Downsview)
East
(CFB Toronto)
M4K
East Toronto
(The Danforth West / Riverdale)
M5K
Downtown Toronto
(Toronto Dominion Centre / Design Exchange)
M6K
West Toronto
(Brockton / Parkdale Village / Exhibition Place)
M1L
Scarborough
(Golden Mile / Clairlea / Oakridge)
M2L
North York
(York Mills / Silver Hills)
M3L
North York
(Downsview)
West
M4L
East Toronto
(India Bazaar / The Beaches West)
M5L
Downtown Toronto
(Commerce Court / Victoria Hotel)
M6L
North York
(North Park / Maple Leaf Park / Upwood Park)
M9L
North York
(Humber Summit)
M1M
Scarborough
(Cliffside / Cliffcrest / Scarborough Village West)
M2M
North York
(Willowdale / Newtonbrook)
M3M
North York
(Downsview)
Central
M4M
East Toronto
(Studio District)
M5M
North York
(Bedford Park / Lawrence Manor East)
M6M
York
(Del Ray / Mount Dennis / Keelsdale and Silverthorn)
M9M
North York
(Humberlea / Emery)
M1N
Scarborough
(Birch Cliff / Cliffside West)
M2N
North York
(Willowdale)
South
M3N
North York
(Downsview)
Northwest
M4N
Central Toronto
(Lawrence Park)
M5N
Central Toronto
(Roselawn)
M6N
York
(Runnymede / The Junction North)
M9N
York
(Weston)
M1P
Scarborough
(Dorset Park / Wexford Heights / Scarborough Town Centre)
M2P
North York
(York Mills West)
M4P
Central Toronto
(Davisville North)
M5P
Central Toronto
(Forest Hill North & West)
M6P
West Toronto
(High Park / The Junction South)
M9P
Etobicoke
(Westmount)
M1R
Scarborough
(Wexford / Maryvale)
M2R
North York
(Willowdale)
West
M4R
Central Toronto
(North Toronto West)
M5R
Central Toronto
(The Annex / North Midtown / Yorkville)
M6R
West Toronto
(Parkdale / Roncesvalles)
M7R
Mississauga
Canada Post Gateway Processing Centre
(Enclave of L4W)
M9R
Etobicoke
(Kingsview Village / St. Phillips / Martin Grove Gardens / Richview Gardens)
M1S
Scarborough
(Agincourt)
M4S
Central Toronto
(Davisville)
M5S
Downtown Toronto
(University of Toronto / Harbord)
M6S
West Toronto
(Runnymede / Swansea)
M1T
Scarborough
(Clarks Corners / Tam O'Shanter / Sullivan)
M4T
Central Toronto
(Moore Park / Summerhill East)
M5T
Downtown Toronto
(Kensington Market / Chinatown / Grange Park)
M1V
Scarborough
(Milliken / Agincourt North / Steeles East / L'Amoreaux East)
M4V
Central Toronto
(Summerhill West / Rathnelly / South Hill / Forest Hill SE / Deer Park)
M5V
Downtown Toronto
(CN Tower / King and Spadina / Railway Lands / Harbourfront West / Bathurst Quay / South Niagara / Island airport)
M8V
Etobicoke
(New Toronto / Mimico South / Humber Bay Shores)
M9V
Etobicoke
(South Steeles / Silverstone / Humbergate / Jamestown / Mount Olive / Beaumond Heights / Thistletown / Albion Gardens)
M1W
Scarborough
(Steeles West / L'Amoreaux West)
M4W
Downtown Toronto
(Rosedale)
M5W
Downtown Toronto
Stn A PO Boxes
25 The Esplanade
(Enclave of M5E)
M8W
Etobicoke
(Alderwood / Long Branch)
M9W
Etobicoke
Northwest
(Clairville / Humberwood / Woodbine Downs / West Humber / Kipling Heights / Rexdale / Elms / Tandridge / Old Rexdale)
M1X
Scarborough
(Upper Rouge)
M4X
Downtown Toronto
(St. James Town / Cabbagetown)
M5X
Downtown Toronto
(First Canadian Place / Underground city)
M8X
Etobicoke
(The Kingsway / Montgomery Road / Old Mill North)
M4Y
Downtown Toronto
(Church and Wellesley)
M7Y
East Toronto
Business reply mail Processing Centre
969 Eastern
(Enclave of M4L)
M8Y
Etobicoke
(Old Mill South / King's Mill Park / Sunnylea / Humber Bay / Mimico NE / The Queensway East / Royal York South East / Kingsway Park South East)
M8Z
Etobicoke
(Mimico NW / The Queensway West / South of Bloor / Kingsway Park South West / Royal York South West)
FREQUENTLY ASKED QUESTIONS
What's cheaper Fedex or Canada Post?
Canada Post is cheaper than FedEx
Is Fedex better than Canada Post?
No, Canada Post is cheaper than Fedex and Fedex does not provide services to all Canadian destinations while Canada post offers services to destinations where FedEx services are not available.
Why is Canada shipping so expensive?
Canada shipping is expensive because Canada is a big country and people living in Canada are too far apart therefore it is difficult to reach customers hence due to this difficulty and more fuel consumption shipping in Canada is expensive.
Is Canada Post delivering on weekends?
Canada Post does not offer delivery services on weekends. For urgent shippings you can visit post office in your area.
What is the cheapest courier service in Canada?
Netparcel is the cheapest courier service in Canada