Insert Pitney Bowes Tracking number in the Track and Trace tool to get the delivery status of your parcels, consignments, cargo, online.
Pitney Bowes Customer Support
Phone Number: (203)3565000
Official Website: https://www.pitneybowes.com/us
Head office Address: 3001 Summer St, Stamford CT 06926, USA
Pitney Bowes Tracking Number Format
You can track your order with a Parcel ID or Order number. These numbers consist of 16 to 20 alphanumeric characters and are written on the receipt. The receipt was given to you by the franchise at the time of collection of your package. Some other common formats may exist as well. For further confirmation, please take a look at the image below.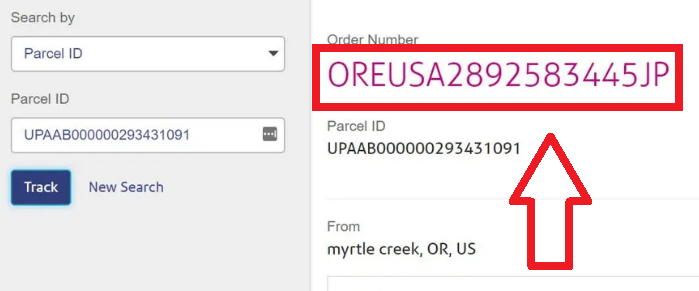 Product and Services
On September 1, 1920, the U.S. Postal Service allowed Pitney Bowes to launch the Model M Postage Meter. In 1949, they introduced the first mass-market desktop meter. They invented the first automatic mail sorters in 1957 and mail inserters in 1961 to drive growth and save costs associated with bulk mailing. Pitney Bowes developed the first bar code technology for retail usage in 1968.
In 1978, they introduced Postage by Phone, which reduced the need for post office travel. The firm began offering microprocessor-based fax machines and scales in 1986. In 2011, the firm improved its Internet-based shipping service by introducing the "pbSmartPostage" mailing tool, which integrates postage, parcel routing, shipment management, and monitoring into a Web interface that can be accessed from any PC with a printer. Pitney Bowes began employing Electric Imp's technology to provide Internet access for postage meters in January 2016. The company teamed up with Lighthouse Computer Services in September 2016 to provide data solutions to assist organizations to find and retaining consumers, increase marketing activities, and decreasing fraud.
In March 2019, Pitney Bowes formed the Wheeler Financial division to provide technology financing to small and medium enterprises. In Australia in 2021, they launched SendPro Online, a shipping technology that allows clients to control parcel forwarding from their smartphones,
About Pitney Bowes

Pitney Bowes, Inc. is an American technology firm best known for its postal machines and other postal equipment and services, although it has since expanded into e-commerce, software, and other areas. On April 23, 1920, the Pitney Bowes Postal Meter Company was started by Arthur Pitney, the inventor of the first commercially usable postage meter, and Walter Bowes.
In 2016, Pitney Bowes served about 1 million clients in over 100 countries with customer interaction, customer information management, global e-commerce, location intelligence, and mailing and shipping services. The firm is a recognized "work-share partner" of the USPS, assisting the agency in sorting and processing 15 billion pieces of mail each year. Pitney Bowes has also sponsored worldwide e-commerce studies.
Pitney Bowes is headquartered in Stamford, Connecticut, and has a 300,000-square-foot International Technology Center in Danbury, Connecticut, for manufacturing and engineering. The firm has 33 operational centers around the United States, as well as offices in Hatfield, UK, New Delhi, Tokyo, and Bielsko-Biala, Poland (Poland). Pitney Bowes employs nearly 14,000 employees worldwide as of December 2016.
How do I track a package from Pitney Bowes?
You can track your order via Pitney Bowes official website.
You can track your order by putting your tracking number into our above tracking tool as well.
How long does Pitney Bowes take to deliver?
Pitney Bowes offers a variety of shipping options, each with a distinct delivery time assurance. Regardless of the location or package size, the cost-effective services ensure a delivery time of 3 to 5 days.
How long does Pitney Bowes take to deliver to Canada?
This USPS service is available with FedEx to deliver items in 1 to 3 business days to over 190 countries, including priority mail to many Canadian areas.
Does Pitney Bowes deliver on Sunday, or holiday?
Delivery can be on any day other than Sunday, or holiday.