Call Courier Service (Customer Care)
Contact Number (helpline) : 042111786227

Email : [email protected]

Offcial Website : callcourier.com.pk

Call Courier COD (Cash On Delivery Service)
COD is one of the most demanding and hot services nowadays. Call courier also offers safe and efficient COD (cash on delivery) services. The payment is collected on delivery. Call courier is offering COD service package plans with different features depending on the requirement of online stores and other customers.
Cash on delivery also named Smart Deliveries service offered by call courier is one of the best in Pakistan.
Call Courier Rates
The rates within Pakistan are not fixed. They keep on changing and can be known by calling your city branch or call courier helpline.
Branches Across Pakistan :
| Branch | Contact Number | Address |
| --- | --- | --- |
| Call Courier Head office | 042111786227 | 131/-4, Quaid e Azam Industrial estate Kot Lakhpat Lahore |
| Islamabad/Rawalpindi | N/A | Professor Colony Shakriyal, Main Service Road, West, Islamabad Expressway, Shakrial, Rawalpindi |
| Karachi | N/A | 16-f, Block-6 Block 6 PECHS, Karachi, Karachi City |
| Lahore | 042111786227 | 131/-4, Quaid e Azam Industrial estate Kot Lakhpat Lahore |
| Faisalabad | N/A | Afghanabad Rd, Gulberg, Faisalabad |
| Sialkot | +92 309 5558821 | Gourmet Bakers, Opp, Shahab Pura Rd, Fatehgarh, Sialkot, |
| Multan | +92 61 4583014 | Akbar Rd, Jalilabad Colony, Multan |
About the Company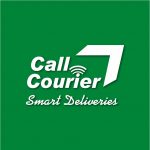 Call courier is a logistics and courier company in Pakistan. They provide complete infrastructure and solutions regarding national and international logistics. The company under the name of corporate courier services Pvt ltd. was founded in 2003 to serve the people of Pakistan. It is the sister company of excel group.
The company started with 18 offices and gradually got expanded across the country to provide nationwide coverage. It all comes down to service and quality. They distinguish themselves by delivering to every nook and cranny of Pakistan at extremely low prices, via a completely secure shipment, and with the option of paying cash on delivery anywhere in Pakistan.

The owner of the excel group of companies is Mr. Adil J Mansoor.
Click here For TCS TRACKING PAKISTAN