Enter BTX Global Logistics Tracking number, or Air Waybill (AWB) in the below field to get the details of freight, container, cargo, and shipments online.
BTX Global Logistics Customer Support
Phone Number: 877-289-2471
Email Address: [email protected]
Fax: 203-925-5938
Corporate Office: 12 Commerce Drive Shelton, CT 06484
Check Echo Global Logistics Tracking
About BTX Global Logistics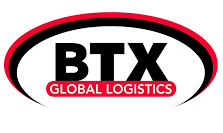 BTX Global Logistics is a recognized industry leader in freight forwarding and logistics solutions. With a rich history since 1980, BTX offers personalized shipping services across air, ground, and ocean, including customs brokerage. Committed to providing seamless, reliable supply chain solutions, BTX builds on its strong global network and state-of-the-art technology. Their customer-centric approach, coupled with experienced team members, has made BTX a trusted partner for diverse industries worldwide.
How do I track my order from BTX Global Logistics?
You can track your order via BTX Logistics official website.
You can track your order by putting your tracking number into our above tracking tool as well.
What does the BTX Company do?
BTX can handle all of your domestic and global transportation and logistics needs, specializing in time-sensitive, flexible transportation of cargo of any size or weight by air, land, and sea.