ACPL Contact Number
Customer service number: +91 8805797979
Email: [email protected]
Official website: https://acplcargo.com/
Head Office: Plot No-105, Old MIDC, Pune Bangalore Highway, Beside Mahindra Show Room, Satara - 415 004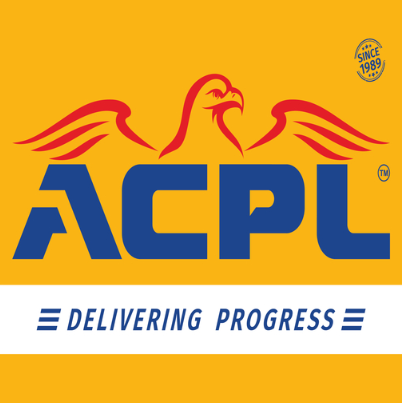 ACPL Courier Branch List
| | | |
| --- | --- | --- |
| Branch | Contact number | Address |
| Ahmedabad   | +91 76230 06212 | Plot no: 35/A, Road NO-52 Hindustan Marble Road, opp. Jay Chemical, GIDC, Odhav, Ahmedabad, Gujarat 382415, India |
| Bangalore | +91 91649 52003 | No,32/4 North, near M T B School, Garudachar Palya, Mahadevapura, Bengaluru, Karnataka 560048, India |
| Transport Bhiwandi | +91 83789 29479 | Shop No B - 1,2,3 Ma padmavati compound, opp. Laxman weight bridge Anjur phata dapoda, road, Dapode, Bhiwandi, Maharashtra 421302, India |
| Chakan | +91 89757 55215 | Shop No.1, Balaji Nagar, Near Kanya High School, Nashik - Pune Hwy, Chakan, Maharashtra 410501, India |
| Goregaon | +91 73500 07288 | Gala no. 30, deven estate, IB Patel Rd, opp. Bhola Bhagwan Industrial Estate, goregaon ( E, Mumbai, Maharashtra 400063, India |
| Ichalkaranji | +91 88888 53354 | NEAR Manere Highschool KABNUR ICHALKARANJI, Maharashtra 416116 India |
| Mumbai | +91 73500 07288 | Gala no. 30, deven estate, IB Patel Rd, opp. Bhola Bhagwan Industrial Estate, goregaon ( E, Mumbai, Maharashtra 400063, India |
| Masjid Bunder | +91 98814 99479 | Post Office, Zainab Manzil, Shop No:3 ,Gr.Floor , Shaida Marg, Near, 1st Flank Rd, Chinchbunder, Masjid Bandar, Mumbai, Maharashtra 400009, India |
| Peenya | +91 9071736657 | Plot No. 319, 8th Cross, 4th Phase, 4th Main, Peenya, Bangalore - 560058 |
| Vasai | +91 98811 29979 | Agrawal Naka, Sativali Rd, Dist, Vasai East, Maharashtra 401208, India |
| Vatva | +91 76230 06217 | Shed no 63, Pushkar estate, 2, opp. Torrent Power House, Phase I, GIDC Vatwa, Ahmedabad, Gujarat 380050, India |
| Vapi | +91 76230 06240 | Shop no:18, Plot no: 291, Rashmi Compound, Phase 2 Sardar Chowk, opp. Patel weight bridge, Vapi, Gujarat 396195, India |
| Wagholi | +91 8975759341 +91 8975759342 | Shree Krishna Warehouse, Gate 1124, Pune Nagar Highway, Wagholi Manjri Road, Wagholi, Pune - 412207, Behind Wagholi Vegitable Markey |
| Transport Pune | +91 78880 29079 | S.No.56/14/2, Shop No.1, Mumbai -Banglore Highway, Nr Gold's Gym, Sinhgad, Sinhgad Rd, Pune, Maharashtra 411041, India |
| Transport Belgaum | +91 90711 10370 | Plot no-10, near Bhatkande school, Kapileswar Colony, Shahapur, Belgaum, Karnataka 590001, India |
ACPL Cargo
ACPL Logistics Pvt. Ltd. is one of the best courier companies operating in India. It was established in 1989.

With a strong presence in the states of Maharashtra, Karnataka, Gujarat, Tamil Nadu, Goa, Madhya Pradesh, and Rajasthan, as well as a vast network spanning western India, ACPL was founded in 1989 to transport industrial goods and provide logistics services to its 3000+ clients and 200+ branches across 85 districts.

Interstate operations and multimodal services were added to ACPL's service network. The company expanded from serving a single region, like Satara, to 24 territories spread throughout western and southern India. With 900+ vehicles in its fleet that are meticulously maintained, ACPL offers customers across industries tailored supply chain solutions while ensuring safe, prompt, and committed delivery across the region.

By putting client pleasure at the very heart of corporate decision-making, ACPL is continuously updating its strategy. The emphasis on developing novel products has increased. The impending GST rule, which will necessitate a considerable change in the supply chain models used by our customers for their own company operations, makes this even more pertinent.
Company details
| | |
| --- | --- |
| Branches | 250+ |
| Districts covered | 85+ |
| Transhipments hubs | 20+ |
| Vehicles | 900+ |
| Network | Expanding from North India Rajkot to South India Coimbatore |
| Regions | 24 regions across the western and southern parts of India |
| Satisfied customers | 150000+ |
| Consignments delivered successfully | 3399502 |
| Mission | Provide excellence in their services and in-time delivery |
Services
ACPL Logistics is offering a number of services to facilitate its customers as much possible as can. The following are the services it provides:
Transport services that include part load, Full truck load (FTL), trailers within India, containers within India, and warehousing and logistics services
Value-added services that include a centralized billing facility, cheque on delivery, online proof of delivery, delivery against consignee copy, and single window solution for all transportation and logistics requirements
Customized services that include real-time consignment, vehicle tracking system, real-time booking, delivery alerts, etc.
How do I track ACPL orders?
Using the Easytrackings tracking service, you may keep track of ACPL Orders status online. To track and trace the delivery status of your cargo, enter your courier tracking number above.