Pushpak Courier Customer Care
Pushpak courier contact number: 0141-2206898 / 2206675
Mobile: +91-9214097167 / 9214097172 / 9314505254
Email: [email protected]
Pushpak courier headoffice: 20, Hathi Babu Ka Bagh, Kanti nagar, Bani Park, Jaipur-302006
Pushpak Logistics Branch List
Branch
Contact number
Address
Pushpak Courier Ajmer
0145-2433016 09024287016
29, Laddha Market, P. R. Road Ajmer


Pushpak Courier Alwar
+91 94140 19391
10-A Hanuman Burj, Tilak Market, near Hope circus, Alwar, Rajasthan 301001, India
Pushpak Courier Ahmedabad
07930269019 07932403437 9898370535
D-34, Shree Ghantakaran,Mahaveer Market
Nr. New Cloth Market, Sarangpur, Ahmedabad
Pushpak Courier Abu Road
02974-225746, 9928032527
Opposite Central Bank Parsi Chaal
City : Abu Road Rajasthan, India.
Pushpak Courier Bhilwara
+91 1482 224 077
G- 18, arihant complex, Rajendra Marg, Bhopal Ganj, Bhilwara, Rajasthan 311001, India
Pushpak Courier Bikaner
+91 93518 01048
Mal Godam Road Nr.Railway Station gate, 2, Bikaner, Rajasthan 334001, India
Pushpak Courier Barmer
9950991252
Near City Police Station High School Road, City : Barmer
Rajasthan, India.
Pushpak Courier Bhiwadi
9875230300
Opposite Lic Alwar Road
City : Bhiwadi, Rajasthan, India.
Pushpak Courier Beawar
01462-290955, 9414252602
Nagar Parisad Marg
City : Beawar, Rajasthan, India.
Pushpak Courier Delhi
011-23635036 +91-9350346003
8883, Gali No. 2, 2nd Floor, Multani Dhanda, Paharganj, New Delhi – 110055
Pushpak Courier Indore
0731-4037470 0731-2525025 09826049496
106, Shalimar Corporate Centre, 8/B South Tukogunj,
Indore – 452001
Pushpak Courier Jaipur
+91 141 220 6898
20A, 20, Hathi Babu Marg, Bichun Ka Bagh, Sindhi Camp, Jaipur, Rajasthan 302016, India
Pushpak Courier Jodhpur
02915107604 09214062777
Oppsite Razdhan Complex, Medical Market,
Jodhpur
Pushpak Courier Jaisalmer
9929115504
Gopa Chowk
City : Jaisalmer, Rajasthan, India.
Pushpak Courier Kota
07443203208 09667281011 9001298691
27, B. S. M.Circle, Lodhi Market Airodrum Circle,
Kota
Pushpak Courier Kolkata
+91 33 2271 2841
3rd Floor, 71, Burtolla St, Raja Katra, Bara Bazar, Jorasanko, Kolkata, West Bengal 700007, India
Pushpak Courier Mumbai
022-43471745/46/47/48
+91-9022308877
467, 'A' Tibda House, Chira Bazar, Near Shiv Sena Office, J.S.S. Road, Mumbai-2
Pushpak Courier Pushkar
+91 145 277 2771
Shop No. 75, Laxmi Market, Old Ranji Temple, Pushkar, Rajasthan, India
Pushpak Courier Pune
+91 93269 19209
584, 2nd Floor, Laxmi Road, Nana Peth, opposite Ghode Beer Talim, Pune, Maharashtra 411002, India
Pushpak Courier Surat
0261-3208895, 9377701727
G-23, Reshamwala, Marketmringroad, Surat
Gujarat, India.
Pushpak Courier Sirohi
9829232548, 9460834355
Station Road,Abu Road,Sirohi,Rajasthan
Pushpak Courier Vadodara
0265-2322629
203, Arish Complex, Opposite Ramkrishna. Alkapuri, Chamber
City : Vadodara, Gujarat, India.
About Pushpak Courier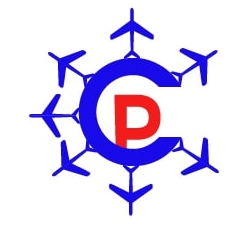 Pushpak courier is one of the leading courier companies in India. It started its journey in 1985. Through extremely hard work and dedication, it had maintained its reputation among its customers for the last 35 years. The prime motto of the company is to satisfy its customers and provide them with clear, quick, and safe pickup and delivery services with minimal charges. It has a vast network in India with the largest network in Rajasthan.
Services
Express delivery, warehousing, multiple transport solutions, buying and selling of inventory across the country, creating custom solutions to suit your business etc are the services provided by pushpak logistics.
Official website link: If you have any questions, please visit their website at the following address: