Easy trackings is an automatic tracking system that helps you to track Polamer USA online. To get tracking details, please enter your Polamer tracking number in our track and trace tool.
Polamer USA Customer Service
Contact Number: 773.685.8222
Email: [email protected]
Official website: https://www.polamerusa.com/
Polamer USA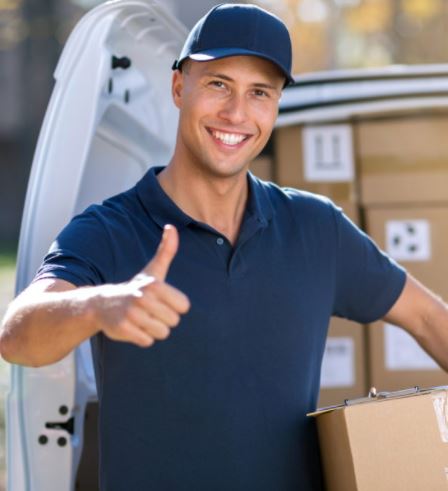 Polamer, Inc. is the largest Polish-American mail-order company in America and has been serving our needs for over 45 years. It was founded in 1972 in Chicago. Polamer has been providing supplies and services to the Polish community. The company's Polish headquarters are located in Warsaw, at Puławska 427 Street.
Polamer is the best way to send your personal package anywhere in Europe. They offer shipping at competitive rates that no other company can match, and with their online tracking feature, you can know when it will arrive. You can easily send 4 pounds of personal belongings to Poland for just $20, that also in 5-7 days.
Delivery Time
Depending on the mode of transportation, air packages arrive in Poland in 5-7 business days, standard sea packages in 6-8 weeks, and economy sea packages in roughly ten weeks (please remember this service does not support a tracking option.) Please keep in mind that national holidays (both in the United States and in Poland) may affect delivery times and other unanticipated circumstances (such as weather, labor strikes, etc.)
Polamer Locations
Archer
Address: 5894 S Archer Ave, Chicago, IL 60638, United States
Phone: +1 773-581-3281
Belmont
Address: 5514 W Belmont Ave, Chicago, IL 60641, United States
Phone: +1 773-794-0200
Bridgeview
Address: 8511 S Harlem Ave, Burbank, IL 60459, United States
Phone: +1 708-598-9222
Des Plaines
Address: 2190 Oxford Rd, Des Plaines, IL 60018, United States
Phone: +1 773-774-8855
Florida
Address: 1324 Fawnwood Cir, Sarasota, FL 34232, United States
Phone: +1 941-487-7145
Greenpoint
Address: 880 Manhattan Ave, Brooklyn, NY 11222, United State
Phone: +1 718-349-1319
Lemont
Address: 12255 Walker Rd, Lemont, IL 60439, United States
Phone: +1 630-257-9801
Milwaukee
Address: 1130 W Lincoln Ave, Milwaukee, WI 53215, United States
Phone: +1 414-383-6116
Mount Prospect
Address: 901 E Rand Rd, Mt Prospect, IL 60056, United States
Phone: +1 847-253-0722
Maspeth
Address: 6402 Flushing Ave, Flushing, NY 11378, United States
Phone: +1 718-326-2260
Rand Rd
Address: 901 E Rand Rd, Mt Prospect, IL 60056, United States
Phone: +1 847-253-0722
Roselle
Address: 275 Cox St, Roselle, NJ 07203, United State
Phone: +1 908-352-9100
Warszawa
Address: Puławska 427, 02-801 Warszawa, Poland
Phone: +48 22 643 04 44