Easy trackings is an automatic tracking system that helps you to track Pegasus cargo status online. To get shipping details, please enter your Pegasus cargo tracking number in our track and trace tool.
Pegasus Cargo Customer Service
Phone Support number : +90 216 560 71 11
Fax Number: +90 216 560 70 94
Email Address: [email protected]
Airlines Code: PC Cargo
Official Website: http://www.pegasuscargo.com/en/default.aspx
Pegasus Tracking Number Format/Sample
624-12345678
About Pegasus Cargo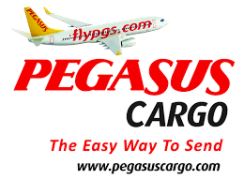 They strive to defend their clients' reputations and grow their market shares to sustain long-term customer connections, boost staff motivation by preserving their dynamism, and continually produce reasonable solutions and alternatives. Reduce prices for the businesses they serve, provide faster service, help them improve service quality, increase efficiency, and be the industry's most visible and respected cargo carrier.