Track Estes Forwarding Worldwide
Easytrackings is an automatic tracking system that provides information about your EFW Tracking, online. To check the status of your shipments, please enter your Efw tracking number in our track and trace tool.
Estes Forwarding Worldwide Customer Service
Contact Number: (855) 633-9669
Email: [email protected]
Corporate Office: 100 Gateway Centre Parkway,
Suite 210
Warehouse: 422 N Chimney Rock Road
Greensboro, NC 27410
Main 336-275-8458
Official Website: https://efwnow.com/
Estes Forwarding Worldwide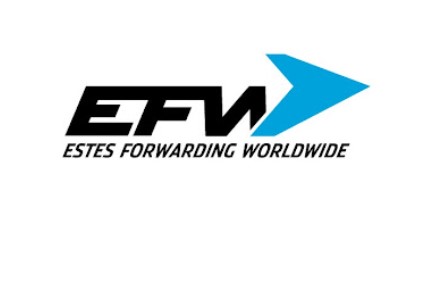 EFW is the premier domestic and international freight forwarder in America, with over 20 years of experience helping their clients move their goods. They specialize not only in air cargo but also ground or ocean shipping to ensure that you get what's best for your company every time!
They're one of the most experienced US-based transport companies around – specializing both domestically (US) as well internationally.
EFW is committed to providing the best service for its customers. They have an extensive network that covers North America and globally, which is why they can provide you with complete logistics solutions no matter where your business operates in this area or on another continent!
They also back up all of these commitments by working closely alongside Estes Express Lines—the most reliable shipping line around today thanks to their unmatched care towards each engagement they undertake.
Check: Estes Express Tracking
Estes Forwarding Worldwide Terminals
Branch
Address
Los Angeles
8357 Loch Lomond Drive
Pico Rivera, CA 90660
San Francisco
30108 Eigenbrodt Way
Union City, CA 94587
Hartford
99 Rainbow Road, Suite G
East Granby, CT 06026
Atlanta
4051 Southmeadow Parkway, Suite B
Atlanta, GA 30349
Chicago
300 East Touhy Ave., Suite B
Des Plaines, IL 60018
New York
147-04 183rd St., Unit 5
Jamaica, NY 11413
Charlotte
122 W. Main Street
Cherryville, NC 28021
Harrisburg
400 Capital Lane
Middletown, PA 17057
Dallas
921 W Bethel Road, Building 300, Suite 315
Coppell, TX 75019
Del Rio
100 Lupita Circle
Del Rio, TX 78840
Richmond
100 Gateway Centre Parkway, Suite 210
Richmond, VA 23235
What is EFW tracking?
Using the Easytrackings tracking service, you may keep track of EFW Shipments status online. To track and trace the delivery status of your cargo, enter your courier tracking number above.