Dependable Highway Express Tracking - DPHE
Easy trackings is an automatic tracking system that helps you track DHE freight online. To get your package, shipments, freight, trucking details, please enter your DHE tracking number/pro number in our track and trace tool.
Dependable Highway Express Customer Service
Contact Number: (800) 548-8608
Email: [email protected]
Corporate Address: 2555 East Olympic Boulevard Los Angeles, California 90023
About Dependable Highway Express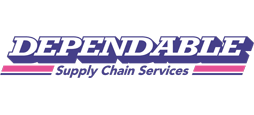 Dependable Supply Chain Services was founded in 1950 and has been providing the best logistics solutions for over 60 years. Their five integrated divisions are customized to meet your specific needs, with a seamless total supply chain solution that combines trucking (LTL/FTL), warehousing & distribution, 3PL services such as third-party logistics, ocean freight forwarding, and freight transport to and from Hawai and Guam. They have ensured that every customer gets personalized attention no matter how unique their requirements are.
Check: Dayton Freight Tracking
Dependable Highway Express Terminals
Carson Ca
Address: 800 E 230th St, Carson, CA 90745, United State
Phone: +1 800-548-8608
Los Angeles
Address: 2555 E Olympic Blvd, Los Angeles, CA 90023, United States
Phone: +1 323-526-2255
Las Vegas
Address: 3900 W Oquendo Rd, Las Vegas, NV 89118, United States
Phone: +1 702-795-8150
Sacramento
Address: 820 E St, West Sacramento, CA 95605, United States
Phone: +1 916-448-8888
Ontario
Address: 1351 S Campus Ave, Ontario, CA 91761, United State
Phone: +1 800-548-8608
San Diego
Address: 9310 Activity Rd unit b, San Diego, CA 92126, United States
Phone: +1 858-577-0210
Fresno
Address: 4668 E-Commerce Ave, Fresno, CA 93725, United States
Phone: +1 559-487-1802
San Leandro
Address: 3012 Alvarado St, San Leandro, CA 94577, United States
Phone: +1 510-357-2223
Phoenix Az
Address: 2440 S 48th Ave, Phoenix, AZ 85043, United States
Phone: +1 602-278-4401
How do I track my DHE package?
Using the Easytrackings tracking service, you may keep track of DHE package status online. To track and trace the delivery status of your cargo, enter your courier tracking number in our tracking tool.