Enter the COSCO Shipping Line Container Tracking, bill of landing, reference booking number in the below field to get the delivery status of your container, shipping cargo, online.
COSCO Shipping Line Container Tracking Number Format
You can track your order with a Booking Number, Bill of Lading (B/L), or Container Number. The most common number format is the combination of 11 alphanumerical characters. This number is written on the receipt, given to you by the franchise at the time of collection of your package. Some other common formats may exist as well.
e.g. ABCD1234567
China Ocean Shipping Company Customer Care
Contact Number: 4009 601919
Email: [email protected]
Head Office Address. No.378, Dong Da Ming Road, Shanghai.
About COSCO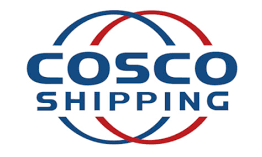 COSCO Shipping Lines is a corporation dedicated to providing worldwide shipping and container services. These shipping lines were completely controlled by COSCO Shipping Holdings. It is a Chinese corporation with its headquarters in Shanghai. The company primarily provides local and international marine container transportation and business-related services. Following its inception, the firm has expanded its service offerings and gained a foothold in the logistics industry.
Check Sinotrans Tracking
The corporation expanded its networks and improved its offerings throughout time. It has nine branches in Xiamen, Qingdao, Tianjin, Dalian, Hainan, South China, Wuhan, and Ningbo. It also established branches in several countries, including West Asia, South America, North America, Europe, Japan, Africa, Korea, Japan, Africa, and Australia. In the worldwide market, there are around 400 offices.
COSCO has more than 300 subsidiary companies in the United States and internationally that provide services in transporting goods, shipbuilding, ship maintenance, port operation, container manufacture, commerce, finance, real estate, and information technology.
It operated roughly 404 container boats with a capability of 2.2 million TEUs by the end of December 2021. COSCO Shipping Holding, on the other hand, operated and owned roughly 510 vessels with a total capacity of 3.0 million TEUs. With this, it has risen to fourth place in the worldwide shipping business. COSCO's shipping lines provide 266 international routes that connect to 548 ports in 139 countries. As a result, it operates on 404 local and international shipping routes. COSCO Container Tracking was introduced for clients all around the world.
How do I track my COSCO container?
COSCO shipping lines, being a flexible organization, provide numerous options for tracking your order. One of them, the simplest, is right here. Use the tracking number provided by the company when you receive your receipt or in the confirmation email. All you have to do now is copy this number and paste it into the tracking text area above. Then, near the text area, click the tracking button. You'll be able to verify the status of your container and the projected delivery dates in no time.
What company is COSCO?
COSCO is a state-owned Chinese corporation headquartered in Shanghai. The China Ocean Shipping (Group) Company is the source of the acronym. COSCO Shipping Corporation Limited, or COSCO Shipping Group, is another name for the corporation.