ASL Distribution, Delivery, Shipping Tracking Canada Amazon
Easy trackings is an automatic tracking system that helps you to track ASL delivery, and shipping online. To get tracking details of your order, please enter your ASL tracking number in our track and trace tool.
ASL Distribution Services Customer Service
Address: ASL Distribution Services Limited. 2160 Buckingham Road Oakville, Ontario L6H 6M7
Contact Number: 905-829-5141 , 800-387-7995
Official Website: https://asldistribution.com/
ASL Distribution Services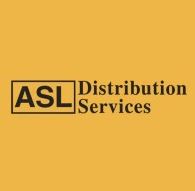 ASL Distribution has been a third-party logistics provider for over 60 years, and their proven track record of success means they are qualified to handle your every need. They can meet all your distribution needs, whether it be through transportation, warehousing, or distribution.
Check: Dicom Tracking Canada
Their current locations are Oakville, ON (3); London, ON; Windsor, ON; Mississauga, ON; Pickering, ON; Ancaster, ON; Winnipeg, MB; and Amherst (Buffalo), NY; Ottawa, ON and Montreal, PQ.
How do you track shipment in ASL?
Using the Easytrackings tracking service, you may keep track of ASL Package status online. To track and trace the delivery status of your cargo, enter your courier tracking number above.
What is Amazon's ASL?
Amazon implemented an ASL initiative in early 2018, which comprises recruiting interpreters as full-time workers who work with the same group of people.
What shipping company is ASL?
ASL Shipping Company is one of the leading freight forwarding companies in Egypt who services flexibag solutions for all kinds of liquid transportation.