Easytrackings is an automatic tracking system that helps you to track the status of your speedee courier online. To get information about your parcel, please enter your speedee tracking number/ID in our trace and track tool.
What does a speedee tracking number look like?
Speedee tracking number consists of 20 digits.
Speedee tracking number example/ format: SP005184032892073886
Spee-dee Delivery Customer Service
Speedee phone number: 800-862-5578, 320-251-6697
Email: [email protected], [email protected]
Official website: https://speedeedelivery.com/
Head office: 4101 Clearwater Road St. Cloud, MN 56301
Speedee Delivery Ground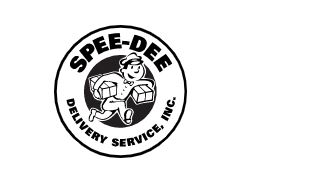 | | |
| --- | --- |
| Company status | Active |
| Company shares | Private limited |
| Founded in | 1978 |
| Headquarters | St. Cloud, MN |
| No.of employees | 1001-5000 employees |
| Shippers | 10,000 |
| Locations | 35 |
| Vehicles | 1400 |
| Service years | 43 years |
| Services | Standard account, on-call pickup service, shipping locations, pickup tag service, EZR returns, LTL, warehousing etc. for more details visit the link given below: https://speedeedelivery.com/services/ |
Don Weeres, a farm boy with big ideas and tiny means in 1978 founded Spee-Dee Delivery Company. His vision was to build an alternative overnight shipping service that offered customers better services at a lower price than the competition.
Don saw an opportunity to use his pickup truck for more than just deliveries when he realized that customers were often trying out new businesses and services on the go.
Spee-Dee still stands for quality and customer service after more than 40 years. Their nationwide network of couriers works hard every day to provide a superior overnight delivery experience at an economical rate, handling over 70 thousand packages with ease on behalf of their customers' needs.
They have over 12,000 customers that trust them to deliver more than 70 thousand packages with their 1,800 employees operating about 1300 pieces of equipment daily!
Check: YRC Tracking
Speedee Service System
Speedee courier provides efficient and fast delivery of parcels.
Spee-dee Delivery Location Branches
Branch
Contact number
Address
Aberdeen Sd
(605) 229-3898
416 Production St, Aberdeen, SD 57401
Airdrie
5878012478
Site 11RR 1 Stn Main, Airdrie (AB), t4b2a3, Canada
Bemidji
+1 218-751-2182
2615 Herington Ave SE, Bemidji, MN 56601, United States
Bismarck Nd
+1 800-862-5578
Lincoln-Fort Rice, ND 58501, United States
Bloomington Il
320-251-6697
2609 W College Ave Unit B
Normal, IL 61761
Cedar Rapids
320-251-6697
3780 4th Ave #B,Marion, IA 52302,Cedar Rapids IA
Des Moines
+1 515-564-5667
1783 NE 61st Pl, Des Moines, IA 50313, United States
Eau Clarie
+1 800-862-5578
4624 Venture Dr, Eau Claire, WI 54703, United States
Fergus Falls
+1 320-251-6697
912 Weyrens Rd, Fergus Falls, MN 56537, United States
Green Bay
+1 800-862-5578
1360 Velp Ave, Green Bay, WI 54303, United States
London Ontario
+1 519-854-5858
380 Wellington St 6th B Tower, London, ON N6A 5B5, Canada
Mason City
+1 641-424-5678
2600 15th St SW, Mason City, IA 50401, United States
Milwaukee
320-251-6697
N25 W23260 Paul Rd
Pewaukee, WI 53072
Minot Nd
800-862-5578
1720 21st Ave SE Bldg C, Minot, ND 58701, United States
Omaha
+1 320-251-6697
15011 Cornhusker Rd, Omaha, NE 68138, United States
Pierre Sd
+1 320-251-6697
3321 Airport Rd, Pierre, SD 57501, United States
Plover
+1 715-341-4960
3201 Mecca Dr, Plover, WI 54467, United States
Rapid City
800-862-5578
Rapid City, SD 57703, United States
Sioux Falls
+1 605-275-4763
4600 W 62nd St N, Sioux Falls, SD 57107, United States
How do I track my Spee-Dee package?
Using the Easytrackings tracking service, you may keep track of Spee-Dee Package Status online. To track and trace the delivery status of your cargo, enter your courier tracking number above.