Ryder Last Mile Tracking
Easy trackings is an automatic tracking system that helps you track Ryder delivery status online. To check the details, please enter your tracking number in our track and trace tool.
Ryder Customer Service
Supply Chain & Logistics Inquiries
Contact: 1-888-793-3702
For Ryder Last Mile Assistance U.S
Contact: 1-866-711-3129
Ryder Headquarters
11690 NW 105th Street, Miami, FL 33178
Official website: https://www.ryder.com/
About Ryder Logistics & Transportation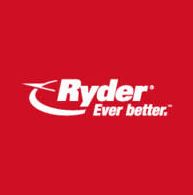 Ryder System, Inc also known as Ryder is an American transportation and logistics company founded in 1933. For over 70 years, It is famous for its fleet of commercial rental trucks which are used in both the private sector and public work by construction companies across America, the UK Canada, and Mexico.
Ryder is a global company that offers many different types of services and specializes in fleet management, supply chain management, transportation logistics. It also has professional drivers for hire on-call 24/7. Ryder is specialized in eCommerce fulfillment and last-mile delivery services as well.
Ryder operates throughout North America as well as the United Kingdom with headquarters in Miami Florida.
Check: APC Overnight Tracking
What company owns Ryder?
Ryder opted to focus on commercial truck rental and leasing in 1996, exiting the "one-way" business area. It was bought by equity company Questor Partners Fund LP in 1996 and eventually sold to Budget Truck Rental in June 1998.