Frontline Trucking, Shipping, Transport Tracking
Easy trackings is an automatic tracking system that helps you to track Frontline freight status online. To get shipping, cargo, freight details, please enter your Frontline Freight tracking number in our track and trace tool.
Frontline Freight Customer Care
Address: 240 South 6th AvenueCity of Industry, CA 91746
Toll-Free: (800) 243-5422
Phone: (562) 236-1440
Frontline Freight Terminal Locations
California
240 S 6th Ave, City of Industry, CA 91746, United States
Dallas
6545 Cinnamon Oaks Ct, Dallas, TX 75241, United States
Orlando
5051 L B McLeod Rd, Orlando, FL 32811, United States
About Frontline Freight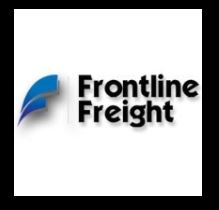 Frontline Freight has become the go-to company for Southern California residents looking to save on their shipment needs. With over a decade of experience in LTL services, they're now offering huge freight savings and an online Transport Management System that will have your business running smoothly from start to finish.
Check: AAA Cooper Tracking
Frontline Freight's team of dedicated drivers always has your back. With a network covering every mode of transportation, from LTL to Truckload and Intermodal delivery services as well as Airfreight for expedited shipments anywhere in the world. In addition, Volume shipping options with shorter lead times than many competitors can provide.
Who owns frontline freight?
Rick founded Frontline in 1989 in Toronto, Ontario, and then created the U.S. subsidiary as a freight forwarder in Southern California in 1991. Rick has played a key role in helping Frontline achieve its current level of success.